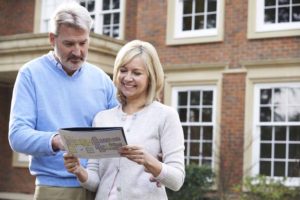 Mara greatest advisor! Would recommend everyone to work with her. Made time and prioritised my requests every time I needed her assistance and I am sure she does that with all of her clients which is amazing. Thank you Mara! hope to work again with you soon again 🙂

Dr A, London, August 2022
---
I have used Henderson Mortgage Solutions a number of times, and every single time the service has been nothing but the best. Always helpful and answers all questions no matter how silly. Would always recommend and would always use myself.

Mr G, Kings Lynn, July 2022
---
We cannot recommend Mara and her team enough, from initial advice through to the mortgage completing. Through no fault of their own, the mortgage was delayed due to some complications with the Bank and their legal team, however Henderson Mortgage Solutions kept us informed and supported us throughout the process.
Thank you Mara et al – we couldn't have done it without your invaluable advice and support.

Emma and Dave, Norwich, July 2022
---
Kate was professional and extremely communicative throughout the process a real credit to the business! Always at the end of a phone or email to provide excellent advice much of the stress was removed by her reassurance and guidance through the process. We would always recommend and reuse the services of Henderson Mortgage Services to friends, colleagues and anyone who I may come in contact that requires advice. Cannot rate Kate's professionalism high enough thank you for what you have done for Paula and I.

Jonathan and Paula, July2022
---
I have used Mara several times before, another excellent service. Highly recommended. I was very happy with the advice, and was particularly impressed with how Mara explained everything and was always quick and reliable to respond.

June 2022
---
As always, the whole process is made very simple. I was most impressed with the attention to detail.

Mr and Mrs W, Swanton Morley, June 2022
---
Kate was amazing throughout the whole process. She was always there to answer any questions we had. We are really happy and grateful for what she did for us.

Miss L. Mitchell and Mr H. Webster , Fakenham, June 2022
---
Kate was very helpful and friendly and went way beyond our expectations with any queries answered swiftly and even out of hours. She kept us up to date with progress and explained the policies etc in layman's terms, making the whole experience a breeze. We couldn't recommend her highly enough and, if ever needed, we would choose to use her services again.

Miss Donnelly, Dersingham, June 2022
---
Mara was quick to respond to our requests and is always very helpful with her advise. We were most impressed with how quickly Mara, was able to give us our options

June 2022
---
Henderson Mortgage Solutions is a great, professional service with excellent communication. Mara found the best market rates, so I know I have the best deal available and the fees are paid by the bank, so it doesn't cost me anything it only saves on the monthly mortgage payment. We were the most impressed with the explanation of the fees, it was very clear so I knew what the fee breakdown was. Also the communication, very quick to answer any questions.

Mr and Mrs T, Reading, June 2022
---
From start to completion Mara and her team were extremely professional and attentive to my needs. I had guidance throughout where required and they chased up my case when needed. An amazing experience and amazing contact throughout!

Mr P, Durham, May 2022
---
Mara has now placed several mortgages for me and has always got me the most competitive rates. She provides an excellent level of service. She is extremely knowledgeable and always puts her customers interests first. She is professional, helpful, friendly and I would have no hesitation in recommending her to family and friends.

Mr O, Kings Lynn, May 2022
---
Kate has been invaluable as I've been buying my first home. The goal posts have changed (more than once) but Kate was attentive and supportive at every stage. Strongly recommend to any other first time buyers, and I will certainly use Kate again in the future.

May 2022
---
Great advice and service from Kate, I was most impressed with being able to ask and talk to someone who knows what they are doing.

Mr Clifford, Canterbury, May 2022
---
Kate is an asset to the team and has always been really helpful and explained everything clearly.
I have been very satisfied with the service received.

Mrs Purchase, May 2022
---
Not only is Mara extremely professional at all times, she is also very pleasant, friendly, honest and approachable. We would not go anywhere else for mortgage advice.

May 2022
---
Mara is friendly, professional and incredibly efficient. She is an absolute expert and has helped me keep my current mortgage on the best deal for my current property and helped me work out my current affordability for an upcoming move. I really appreciate her help and advice.

Mr C, Cambridge, May 2022
---
Henderson Mortgage solutions was recommended by a friend when I needed to remortgage and arrange life insurance. Mara couldn't have been more helpful, assisting me with a sensitive situation and offering much needed advice in a friendly and efficient way. Mara was always on hand to help with any issues, returning phone calls and emails very quickly and solving problems that occurred. I will definitely return to Mara when I remortgage and will recommend her to all my friends and family who are in need of a very trustworthy and efficient service.

Mrs Beth Dorward, Veterinary Nurse, Fakenham, May 2022
---
Mara has been fantastic and patient assisting us with several offers some of which fell through. I cannot recommend her enough.

Mr S-H and Mrs D-B, Kings Lynn, May 2022
---
Mara offers an excellent and bespoke service, she takes the time to get to know you and your needs. She offers a number of mortgage options, explaining the pros and cons of each. No question is too silly to ask and Mara explains everything in an accessible way. I wouldn't go anywhere else to arrange my mortgage.

Dr A. Alexander, Clinical Psychologist, Moulton Suffolk, May 2022
---
Mara was fantastic when it came to sorting my remortgage. She sent me the best options very promptly with advice on what would suit in my current situation. My remortgage ended up being more complicated than we first thought, but she went above and beyond to ensure I could still secure the best deal. Thank You!

Miss N. Barnard, Media buyers & Planner, Kings Lynn, April 2022
---
We have to say using Henderson Mortgage Solutions Ltd was the best thing we have ever done. This company was recommended to us and since using them I have recommended to one of my friends. Kate Ewing was our mortgage advisor, the purchasing of our property was very complicated as it was a 75% mortgage and shared ownership with my mother. Kate was amazing. This process went on for over a year, not through any hold up on Kates side, through complications on our side. Not once did Kate show any frustration, she always contacted us asked us if we needed any support, gave advice and also gave us the best deal. Kate was brilliant and professional, I almost feel guilty with how much time and effort she spend helping us. Knowing we have her to support us for our future is very comforting.
Thank you Kate for everything and never giving up on us.

Miss A. Mason, Kings Lynn, April 2022
---
I am a returning client of Mara's and once again she has provided an exceptional service. The level of personal attentiveness and care is outstanding. I cannot recommend her enough.

Dr J. Williams, Veterinary surgeon, Salisbury, April 2022
---
We have known Mara for many years and would not speak to anyone else when it comes to mortgage advice. We have also found Kate and Reanna to be very polite and professional. We would 100% recommend Henderson Mortgage Solutions Ltd to everyone we know.

Mr and Mrs Smith, Business owners, Dereham, April 2022
---
Absolutely fantastic service and would highly recommend to anyone. Communication was extremely fact. Mara was great at explaining every detail to us and always available to answer any questions we had. We would not hesitate to use Henderson Mortgage Solutions again.

Mr D.
Lindner and Miss C. Hamer, Fakenham, April 2022
---
Kate has helped us find our second mortgage deal when our fixed term came to an end. Kate's efficiency and professionalism is outstanding, nothing is too much trouble and she was always happy answer any questions we had. Kate kept us informed regularly until completion was made. We highly recommend Kate to anyone needing a mortgage. Thank you again Kate for making it easy for us.

Mrs T. Newton, Receptionist, Fakenham, April 2022
---
From start to finish Mara was nothing but professional, helpful, and kind. As first time buyers we have a lot of questions, all were never too much for hassle for Mara to answer. She explained everything in detail and reassured us along the way, even with things we has not considered. We would definitely recommend using Henderson Mortgage Solutions and will be returning customers in the future.

Miss E. Allen and Mr T. Kent , Teacher and Electrician, Peterborough, April 2022
---
Mara is an absolute expert in her field, as well as being most friendly and personable. She is always available and puts your needs first and comes up with the best solution. 100%+ recommended.

Mrs C, Hethersett, April 2022
---
This is our second experience with Kate at Henderson Mortgage Solutions and the service we received was brilliant.

Mr N, Fakenham, April 2022
---
My husband and I found Kates service excellent. She kept in contact at every point along the process. Having received such an excellent service, and knowledge personally I would recommend to friends, family and clients of my own.

Mrs Hayley Steeles, Financial Advisor, Kings Lynn, March 2022
---
We have been using Henderson Mortgage Solutions Ltd for over four years now and have found the services offered by Mara and her team to be outstanding. Mara and her team are exceptionally friendly, knowledgeable and helpful, which takes away the hassle and worry when it comes to sorting out the best mortgage deals. Mara is always very quick to respond and always provides clear, informative and professional guidance to any questions or concerns we have had. We personally couldn't recommend using Henderson Mortgage Solutions highly enough and look forward to continuing to use her services in the future.

Kenny Hillier, Scientific Researcher, Beccles, March 2022
---
Lovely personal, friendly service, always available or a quick response to emails.
I was most impressed with her willingness to help and advise. Above and beyond service.

Mrs D, March 2022
---
Mara and Henderson Mortgage Solutions were by far the best part of the house buying process. Mara is extremely knowledgeable, explained everything to us so clearly, and even went out of her way to negotiate the best price she could for us! It was a pleasure working with her and the team and we couldn't recommend her enough – we've already done so several times!

Madeline and Christopher, London, March 2022
---
I would totally recommend Henderson Mortgage Solutions Limited. Mara always offers the best advice and presents a range of options to consider. This is our third mortgage with Henderson Mortgage Solutions and I wouldn't consider using anyone else.

Mr C Doyle, Director, Wood Dalling, March 2022
---
Very professional and a pleasure to deal with. Thanks

Mr and Mrs S, Dereham, March 2022
---
I was most impressed with Mara's professionalism and knowledge!

Mr G, Kings Lynn, March 2022
---
Mara was friendly, relatable, clear and communicative. I was most impressed with the speed of the mortgage offer and Mara's completely dazzling efficiency!

Miss A, Leicester, February 2022
---
Kate worked so hard for us and was so professional and kind. We couldn't of asked for more. So grateful. We were most impressed with her determination to help and never give up.

Mrs T, Fakenham, February 2022
---
I was most impressed with everything – from the initial willingness to work out the best product for me and to think about all my available options, to getting an extension of the product part way through the process with better rates was all fantastic. Communication was excellent throughout, making me feel informed without unnecessary jargon.

Miss T, Norwich, January 2022
---
Excellent, friendly, professional service from start to finish.

Mr and Mrs F, January 2022
---
Kate was extremely professional, with a huge amount of knowledge for whom no question was unanswered or too trivial.

Mr and Mrs Purchase, January 2022
---
Mara & Kate remained entirely professional and incredibly efficient throughout our mortgage journey.
They were contactable and if unavailable always responded in a timely manner.
Being a first time buyer can be incredibly daunting when entering the realms of mortgages but the process was made quick, simple, and understandable.
We cannot thank Mara and Kate enough.

Charlotte George, December 2021
---
Kate was nothing but Fantastic throughout the whole process, we cannot thank her enough.
Approachable, Professional and Reliable.
10/10 Service!

Mr L Claxton, December 2021
---
Very glad to have found Kate, not only did she nearly halve my mortgage but was friendly, professional and incredibly efficient. I never had to wait long for a reply to an email or a phone call.
I will definitely use her services again and would highly recommend!

Mr and Mrs S Noakes, Fakenham, December 2021
---
Mara gave clear advice about my mortgage options and supported me to make the right choices for me. Excellent service.

Mrs Harrison, December 2021
---
Mara was friendly and professional. She talked me through my options so I fully understood what they were. Mara listened and answered any questions I had. I was very impressed with the service I received and greatly valued the advice provided.

Louise,December 2021
---
Very good service all round, good communication and got me a deal I was happy with. Thankyou!

Mr B, December 2021
---
Mara was very professional in handling my mortgage and insurance policies. She explained everything clearly and made me feel at ease.

Mr Lee, December 2021
---
Kate has been nothing but fantastic throughout the process of us buying our new home!

Lewis and Abbie, Norwich, December 2021
---
Kate has been fantastic throughout! It hasn't been an easy year and Kate has been there every step of the way and everytime we needed help or advice or anything she has always replied. We cannot thank Kate enough as we now have our family home thanks to her. We have had previous advisors to which none have come close to how helpful, professional and reliable Kate has been. Thank you.

Mr and Mrs Phillips, December 2021
---
Mara was incredibly helpful from the get go. As my first mortgage, I was coming at the process and options totally blind but Mara explained it all in clear and simple terms, making the whole process quick and seamless.
I would definitely recommend Mara and her team to others – Thankyou!

Miss C Sorbie, Civil Servant, November 2021
---
Kate at Henderson Mortgage Solutions is extremely helpful, quick to respond and does everything she can to ensure a smooth mortgage transaction. We were most impressed with how hard Kate worked to get us the best deal.

Ryan and Sarah, November 2021
---
An extremely professional service with clear advice from the outset in a timely manner. Both Mara and Kate went the extra mile and are incredibly polite with it too and take a genuine interest in the customer. I have and will continue to recommend them to friends and family. Well to both and thanks.

Mr Johnson, November 2021
---
Mara was amazing – She made everything easy for me for getting my mortgage, it was the first time I had a mortgage on my own with no partner and was really worried, but Mara and her team supported me all the way and explained everything. There was also a personal touch! they cared!

Mrs C Gort, Watton, November 2021
---
Brilliant friendly and professional service given by Kate, really helped us understand all details and the process. Easy to contact and a really lovely person, would highly recommend!

Mr M and Miss W, Melton Constable, November 2021
---
Kate was very professional from the off set, she listened to my needs and found a great deal. Kate was always in touch with the mortgage company and keeping track of progress, She dealt with any issues swiftly and effectively and kept me well informed. Great service. Thanks again.

Mrs A, Norwich, November 2021
---
Mara has always been brilliant and always found the correct deal for us. Everything was dealt with Professionally and in a timely manner.

Mr and Mrs G, Gt Massingham, November 2021
---
Mara was amazingly patient throughout the entire process. As first time buyers everything was explained to us thoroughly.
Mara spent an extended period of time sorting out our mortgage due to an error from the bank and really went above and beyond to get it sorted for our deadline.
Freut service all round.

Mr T Morgan and Miss E Mason, Norwich, October 2021
---
Mara and Kate have guided us through the mortgage process(and subsequent remortgages) since we first bought our house 6 years ago.
Mara is thorough, efficient and makes a challenging process easy. Her attention to detail and expert advice allows us to get on with our busy lives whiles she handles the details.
We cannot recommend her highly enough.

Mrs L Todd, Lawyer, Reading, October 2021
---
Great communication, explained everything we were unsure of clearly, worked swiftly to find us rates each time our mortgage requirements changed. Perfect.

Mr M and Miss C, Fakenham, October 2021
---
Mara was very friendly, extremely professional, showed incredible experience and knowledge in both mortgage advice and insurance policies. We felt that she informed and guided us with extreme professionalism and explained everything to us both professionally and on a level of which we could understand. We never felt rushed and always felt that she had lots of time for us. I would certainly recommend Mara.

Mr L and Miss L, Dereham, October 2021
---
I found Mara (and Kate) highly efficient. I was kept updated and well informed along the way.

Mrs S, Norwich, October 2021
---
Mara was extremely patient with our house purchase as it took 7 months to complete. As first time buyers she explained every step of the process thoroughly. She went above and beyond when we had to reapply for our mortgage due to the first one expiring. Mara spent multiple hours sorting out a technical error from the bank to make sure our mortgage was delivered in time for our purchase after the first one expired. Very happy customers.

Mr M and Miss M, Norwich, October 2021
---
Having just sold our home of 23 years, We couldn't have been more grateful for the care and commitment shown by Kate from Henderson Mortgage Solutions Ltd. From sorting our mortgage, liaising with solicitors, securing life insurance.
Kate has always been attentive and available and her expertise has never been in question.
We would not hesitate to recommend Henderson Mortgage Solutions Ltd. They most definitely took the stress out of the whole process and we always felt we were in safe hands. Thank you!

Mr G Townshend and Miss K Stephens, Fakenham, September 2021
---
Our advisor sought us the best product for our specific situation and kept us informed during the process. They were very friendly, helpful and informative whilst giving great advice throughout the whole process.
Henderson mortgage solutions advisors gave us great service throughout the whole process.

Mr and Mrs T, Norfolk, September 2021
---
Intelligent, efficient, friendly and fast. From start to finish Mara and Kate were first class in the way they dealt with our initial query and the subsequent application. They made the whole process stress free and answered our many questions patiently and speedily. Can't thank them enough for being so thoughtful and professional.
Friendly and approachable. Nothing was too much trouble.

Mr and Mrs F, Hemel Hempstead Norwich, September 2021
---
A fantastic service, I was most impressed with speed of response and actions taken.
It is difficult to suggest improvements – the service is already excellent – keep up the great work!

Mr G, Norwich, September 2021
---
We had an excellent experience with Henderson Mortgage Solutions recently when buying a property with my daughter.
Mara was very helpful, prompt and efficient and gave us excellent options to choose from.
She guided us through the process often giving us helpful tips to decide. We found her manner very pleasant and considerate. We would highly recommend her services without reservation.

Johnson Samuel, Doctor, Essex, August 2021
---
Exceptional service – as ever!

Mr and Mrs L, August 2021
---
I was introduced to Henderson Mortgage Solutions Ltd in order to broker a complicated mortgage.
I was overwhelmed by the knowledge, competency and support offered by the company.
If it was an examination they would gain an E grade – Efficient, Expert, and extremely kind!

Mrs C Maclennan, Aylsham, August 2021
---
Mara at Henderson Mortgage solutions helped me out with both securing a great Mortgage and offering invaluable advice and take the stress out of the whole situation, superb *****
Most impressed with the constant updates and understanding of the situation, making things really easy to understand and reassuring me if I had any confusion about anything.

Mr A Sadler, August 2021
---
Henderson Mortgage Solutions Ltd, provides a friendly and efficient service.
They went over and above to get us the right deal for our needs. We can't recommend highly enough!

Mr N Ashby and Miss N Rowlands, Insurance broker & Finance Assistant, Lowestoft, July 2021
---
From the start, Mara was so helpful and informative.
She kept us updated throughout the process and was on hand to help through the conveyancing process.
We can't recommend Mara and her team enough- Will be back in the future for remortgaging and further advice.

Mr M Garvey and Miss N Harris, Bracknell, July 2021
---
Our mortgage application was not straightforward after living abroad for 13 years.
Kate was amazing in finding lenders that would accept us for a mortgage. She went above and beyond to provide us with several lending options at competitive rates. Kate was always quick to respond to the many questions we had and made the whole process so easy.
I cannot recommend her highly enough!

Mr J Roberts and Mrs S Little, Interior Designers, Fakenham, July 2021
---
I can't recommend Henderson Mortgage Solutions Ltd enough. This is now the second time Mara has supported me with my house purchase and once again the quality of service received was excellent.
Mara has always made me feel very reassured throughout the whole process and ensured i was fully informed of all my options.
The communication, professionalism, knowledge and friendliness provided was second to none. I feel very fortunate to have had Mara's support and guidance along the way.I wouldn't go with anyone else now.

Miss C Wright, Kings Lynn, July 2021
---
Having used Kate to arrange my mortgage in 2019, I had no hesitation in using her again when my 2 year fixed deal ended. Kate explained all the options available in a clear and understandable manner and the whole process was smooth and stress free.
I would highly recommend Henderson Mortgage Solutions Ltd to anyone looking for friendly and professional advice.

Mr K Panks, Cable Fitter, Kings Lynn, July 2021
---
Thank you Mara for your exceptional work and support in helping us buy our first home together. We had so many hoops to jump through but you made the process easy and smooth. We were so impressed with your service and appreciate how you went above and beyond to make it happen, even calling is with updates on your holiday days!
We thank you and will 100% recommend you to anyone needing your services.

Mr J Cassidy and Miss H Mitchell, Business Owner, Wetherby, July 2021
---
Mara sorted out a Holiday Let mortgage for us which made the process easy and straight forward.
She is a lovely person to deal with, kept us updated throughout the process and is totally professional in her manner.
Absolutely recommended.

Fiona Corbett, Commercial Manager, Snettisham, June 2021
---
Twice we have gone to Kate for our home buy and twice it was painless, stress free and a smooth experience. Kate is thorough, incredibly efficient and will always go above and beyond.
I can't recommend her enough!

Miss A Sheldon, Manager, Holt, May 2021
---
Practically Perfect In Every way. Great experience and most impressed with how professional our adviser was.

Mr M and Miss G, Norwich, May 2021
---
Kate has been excellent and so helpful in helping us to buy our property!

Mr R and Miss C, Fakenham, May 2021
---
Kate was very friendly and professional. Easy to talk to and very helpful.
Most impressed with the helpful reminders and keeping on top of things. Highly recommended!

Mr and Mrs H, Kings Lynn, May 2021
---
I have now used Henderson Mortgage Solutions Ltd for 2 moves, 2 mortgages.
They are professional, knowledgeable, and a super friendly team. I would definitely use them again and recommend them to friends and family.

Sue Lowe, Graphic Designer, Cambridge, May 2021
---
We certainly would recommend Henderson Mortgage Solutions Ltd. Mara's services are second to none, which we have used for the last 7 years.
Most recently Mara helped us to find a suitable mortgage to meet our unique criteria, that allowed us to move house and progress up the property ladder.
We simply could not have done this without Mara's expertise and knowledge of current products, we found Mara to be understanding, professional and personable.

Mr and Mrs R Gillies, Kings Lynn, May 2021
---
Always returned your calls, helped us on everything we asked. I think you would struggle to improve the service I was given

Mr T and Miss W, May 2021
---
We were introduced to Henderson Mortgage Solutions Ltd by a well known estate agents.
Upon our first phone call appointment with Kate, we found her to be very welcoming and informative as we are both first time buyers. She kept us informed with every step right through to completion. We were constantly updated through email keeping us in the loop and making us feel in control.
We both would highly recommend Kate to anyone.

Mr R & Miss T, Norfolk, April 2021
---
I first met Mara in 2014. Little did i know then how she would change not only my life for the better but those also of my family and friends.
Her knowledge is outstanding and the time and support that she shows to everyone's personal situation and needs is an incredible asset.
Working with both Kate and Mara is an absolute pleasure.
Thank you Mara, on behalf of myself and my family we cant thank you enough!

Alison Mortlock, Fakenham, April 2021
---
This service by Mara, was by far the most beneficial to my life, in terms of improving my circumstances in a healthy and wise, balanced manner. She is one of the best.

Miss W M, Norwich, April 2021
---
Very approachable, understanding and professional. I was most impressed with their friendly approach and their understanding of the product.

Miss L, April 2021
---
We used Mara when re-mortgaging and have used her ever since. We have also recommended her to friends and she organised our eldest sons first mortgage.
Always a very reliable, speedy and informative service. Would not consider using anyone else.

Chris and Carol Sopp, Retired Lawyer and Company Director,Heacham, April 2021
---
When you speak to Henderson Mortgage Solutions Ltd there is never any doubt that they will value you as a customer and always provide you with excellent service and advice.

Mrs M, Norfolk, April 2021
---
Swift, Clear advice, Mara has a vast knowledge and took into consideration both my financial situation but also my long term goals before offering advice.
Have used now for 3 mortgages and would most definitely return and recommend.

Alex Mitchell, Manager, Kings Lynn, April 2021
---
Although we had a really drawn out mortgage application and approval on account of the lender, Mara and Kate were constantly reassuring and we felt confident that they were gripping the situation and process on our behalf.
Most impressed with the efforts to maintain communication and drive forwards the progress of our application, quickly drawing our attention to any points where it was required.

Mr J and Miss K, London, April 2021
---
Mara has always been helpful, she provides excellent advice and is always clear in her explanations.
She is knowledgeable and friendly and treats you with respect and compassion.
I would highly recommend her to anyone.

Mrs D Tindale, Brundall, March 2021
---
I cannot recommend Kate more, she has now completed two mortgages for me with no issues whatsoever.
It can be a minefield to navigate but Kate makes it easy and is so personable, which makes anything easy!

Samantha Dew, Insurance Broker, Norwich, March 2021
---
Mara always explained everything fully to me and advised me of my options. Quick responses to all my emails and very friendly. Would definitely use again.

Miss S, Norwich, March 2021
---
It's the third time that we used Mara's services and we are delighted with the professionalism and speed of her small team.
They took time to listen and understand our personal circumstances, walked us through a few options, highlighting key differences, whilst always giving their most unbiased advice.
No doubt we will ring again in the future, Thanks again!

Mr C, Advertising Manager, London, March 2021
---
Once again Henderson Mortgage Solutions have been extremely helpful and provided excellent customer service. Over the last year they have helped me with Mortgage advice, life assurance, building surveys and building insurance. I would highly recommend their service and will definitely be using them again in the future.

Mr J Rolfe and Miss L Thomson, March 2021
---
Thankyou Mara and Kate for all your help in securing our mortgage.
We had a few bumps in the road however Mara quickly and efficiently got these sorted.
Questions were always answered in full so we understood and emails were always answered promptly. We highly recommend Henderson Mortgage Solutions Ltd and will certainly be using in the future. Thanks!

Miss R Pope and Mrs D Baines, February 2021
---
Mara was so helpful and friendly couldn't have asked for more!

Miss J Watling and Mr J Moate, Terrington St Clements, February 2021
---
I always feel I get proper good old fashioned friendly polite service with Mara, and despite these strange times of this pandemic, the service still felt personal as if I had a face to face meeting. Cannot fault the service or communications at all. I was most impressed with everything from initial contact to let me know that my mortgage was up for renewal, right through to concluding a new mortgage offer and acceptance.

Miss E, Norwich February 2021
---
Kate from Henderson Mortgage Solutions was a complete delight to work with. Kate provided us with top notch service, helping us find a mortgage when no other company were able to do so.
Henderson Mortgage Solutions were flexible in when they were able to speak to us and were just a phone call away if we needed any advice.
I would not hesitate to recommend this company- they were absolutely BRILLIANT!
Thankyou so much once again!

Luke Gort, Team Manager, Watton, February 2021
---
Henderson Mortgage Solutions, have always dealt with myself with great customer service and always made me comfortable with the decision I make. I have already recommended to other people who have also loved the service given.

Mr M and Miss L, Dereham, February 2021
---
Mara was thoroughly professional throughout, what turned out to be a very long process. She answered my questions promptly and thoroughly and was overall a pleasure to work with.
Thanks for everything!

Jennifer, February 2021
---
We have always used Mara at Henderson Mortgage Solutions Ltd from our very first purchase nearly 20 years ago! Reliable, finding the right mortgage to fit our needs.
We have recommended Mara several times over the years to friends and family and we will continue to do so.

Mr and Mrs Ridley, Happisburgh, Norfolk, February 2021
---
A fantastic service, not only was Mara informed, unflappable and very professional she was always looking for the best solutions for us. The fluidity of changing situations were handled with patience and expertise.
We highly recommend Henderson Mortgage Solutions Ltd.

Mr and Mrs F. February 2021
---
From the moment we first contacted Henderson Mortgage Solutions, the service was outstanding!
We had been to a few other advisers who had told us to come back in the next year as we didn't have enough money.
After being recommended by a friend we tried Henderson Mortgage Solutions and got the ball rolling and found our dream home within 2 weeks. Kate helped us the whole way through even up to getting our keys. Offering to chase the lender which our solicitors failed to do.
We want to thank Kate and her team from the bottom of our hearts, When we move again we will definitely be using their services again!

Mr C Fletcher and Miss S Doe, Dereham, February 2021
---
Henderson Mortgage Solutions were recommended to us through our estate agent. We dealt with Kate throughout and the level of service she provided was fantastic. She was supportive throughout the process, keeping us informed and made us feel valued. Kate had a great knowledge of the products that would be best suited to our needs and requirements and was efficient and professional throughout.
We are thoroughly grateful to Kate for her support and would definitely recommend!

Mr W Thorne and Miss J Smith, Kings Lynn, February 2021
---
I have previously been sceptical about using financial advisers, thinking that I could do the research myself. I was proved wrong when using Henderson Mortgage Solutions who found me a brilliant deal and dealt with all the paperwork and forms. Would definitely use again.

Mr and Mrs P , January 2021
---
This was our first dealing with Kate and she was fantastic from the start and all the way through. We had a particularly difficult property to buy and, unfortunately, had to pull out of the purchase due to legal complications. This meant Kate had to start again with our new, replacement property but she was unphased! Covid issues meant our old mortgage company could not provide their survey within our time frame, so, on Kate's advice, we elected to change our mortgage company to one that she recommended and the whole thing happened very swiftly, which allowed us to complete before Christmas when we thought there was no chance. We can't recommend Kate highly enough – she was faultless! Thank you, Kate!

Mr and Mrs L Green, Norfolk, December 2020
---
Professional personalised service from start to finish. Mara's knowledge and expertise is second to none. She is excellent at simplifying complex information and clearly presenting the best options, in a time efficient manner.

Mrs Alexandra Hayes, Hebden Bridge, West Yorkshire, December 2020
---
Throughout the purchase of our first home, Mara supported us through every process regarding our mortgage. During the pandemic she was available and reassured us about the process.
We highly recommend Henderson Mortgage Solutions Ltd and will not hesitate to use them again in the future.

Chloe and Alex, Kings Lynn, November 2020
---
Mara went above and beyond. Mara was incredibly helpful from start to finish, always one step ahead. Brilliant service.
We are particularly impressed with Mara's knowledge and expertise. Mara was always one step ahead and very reliable. Fantastic advise was given to us as first time buyers. Mara made our first house purchase a stress-free, enjoyable experience. We look forward to contacting Mara again once our mortgage term requires renewing!

Mr S and Miss B, Oxfordshire, November 2020
---
Mara and Kate went above and beyond to assist me with my mortgage options. There were tricky moments through covid and bumps along the way but they were always on the ball and tried hard to accommodate me as my requirements evolved

Mrs B, Fakenham, November 2020
---
We have been guided and utilised Mara's expertise at Henderson Mortgage Solutions on a number of occasions. The service provided is exceptional and I would and have recommended Mara to others looking for mortgage products. Most impressed with the knowledge, professionalism, ease to deal and communicate with was excellent.

Mr and Mrs K, Norfolk, November 2020
---
We wanted a Santander mortgage because we felt that they were very professional on a mortgage we had before. Santander told us we might not be able to get one, but this did not stop Henderson Mortgage Solutions from looking at the small print and finding out that we were actually able to get what we wanted.

Mr and Mrs H, Norfolk, November 2020
---
Brilliant service and committed to find the best for the client.

Mr W, November 2020
---
Very friendly and helpful, explained things very well. Most impressed with the prompt responses to questions I had. The support from Kate made me feel that everything was under control and I didn't have to worry unnecessarily.

Miss A, November 2020
---
The service was extremely supportive through the whole process and Kate never minded me asking silly questions. As a first time buyer, I felt reassured with quick email responses and that a way forward could always be found.

Mr and Mrs H, November 2020
---
We can't Thank Kate at Henderson Mortgage Solutions enough!
Not only did she have first time buyers to deal with but also through a pandemic and she was so helpful at any time of the day or evening.
We cannot recommend them enough especially Kate. Finally moved in and super happy and its all down to Kate for getting us this far.

Harley Pierce, Fakenham, October 2020
---
This is the second time we have used Mara to find and arrange our mortgage. Both times she has been very helpful and patient, explaining the different options very clearly and working out the best mortgage for us.
She has got us a great deal, saving us money compared to our previous mortgage. Everything about the process went very smoothly and completed in time without and chasing or stress on my part.
I wouldn't hesitate to recommend Mara- many of my friends also use her and have been very happy with the service.

Emily Mullins, Solicitor, Haslemere, October 2020
---
Mara and her team go above and beyond! Her practical, professional and very personal approach sets her apart and is why we and others return time and again for mortgage and life protection advice and products.

Mr and Mrs Jones, Solicitor, Norwich October 2020
---
Mara was very friendly, knowledgeable, personable and explained everything. She saw us through right to the day of our move. Couldn't ask for a better service. Thank you!

Mr and Mrs R, October 2020
---
Before being referred to Henderson Mortgage Solutions Ltd. We had tried a local estate agent to check whether we were eligible to obtain a mortgage, it was fairly confusing so we eventually contacted Mara at Henderson Mortgage Solutions Ltd and arranged a meeting. From there, they helped us to understand the process and provide us with a consistent but professional service throughout. During the process I found that we could rely on them for us not to have to worry, Mara and Kate never let us down and we believe without them we wouldn't have purchased a house during lockdown. I would highly recommend them to any of my family and friends. 10/10 for service!

Mr A Rolfe and Miss E Giles, October 2020
---
Mara went above and beyond time and time again for us. Nothing was ever too much trouble. She advised and guided, whilst being empathetic and supportive. Most impressed with Mara's knowledge teamed with her exceptional customer service.

Mr and Mrs S, Fakenham, October 2020
---
Kate was great throughout the whole house purchase, from the initial conversation to completion. She really helped us through everything and really went the extra mile.
We couldn't recommend using Henderson Mortgage Solutions Ltd more!

Mr J Birnie and Miss L Cooper, Beccles, September 2020
---
Mara was absolutely masterful at guiding us through one of the most stressful experiences in life.It is her skill that made it a great one. I would not hesitate to recommend her in future.

Mr and Mrs H, Swaffham, September 2020
---
Can't fault the communication , always kept up to date and a very personal service . We have used Mara for years and always will!

Mr and Mrs B, Fakenham, August 2020
---
We have given the highest score because Henderson Mortgage Solutions Ltd work ethic is exactly how you would want something done yourself, professional, methodical and makes the whole process very uncomplicated. We have referred Henderson Mortgage Solutions to family members who have equally confirmed the above.

Mr and Mrs A, August 2020
---
I think Mara and Kate are the most professional and efficient individuals and organisation my husband and myself deal with!

Mr and Mrs F, August 2020
---
Information given has always been clear and well explained. Requests for documents and information have been answered quickly and efficiently. Most impressed with the customer service!

Mr and Mrs J, Norfolk, August 2020
---
Mara and Kate provided a professional and friendly service with excellent communication from our initial enquiry to completion.
We have no hesitation in recommending Henderson Mortgage Solutions Ltd to any family and friends. Thankyou!

Mrs S Williams, Administrator, Kings Lynn, August 2020
---
We always use Henderson Mortgage Solutions whenever we have chosen to move or change the terms of our mortgage. We have always found Mara to be helpful, polite and professional and always offers the best deal for our requirements.
We have known Mara for many years and would not go anywhere else for help and advice and would totally recommend her company to anyone. Definitely 5 star service!

Mr and Mrs R Smith, Dereham, July 2020
---
Mara is one of the most experienced and helpful advisors around. Wouldn't go anywhere else!

Mr S, July 2020
---
From the outset Kate was extremely knowledgeable of the market.
Kate offered us the best offer for our financial situation, Kate went above and beyond to help us finalise our remortgage.
I would recommend Kate to anyone needing help with remortgaging and i will be recommending her to all our friends and family.

Mr and Mrs M Whitnell, Fakenham, July 2020
---
Mara makes everything so easy to understand and it's a relief knowing my mortgage is in good reliable hands. I would, and have already, recommended her friends and family because of the service that Mara provides. I know I would feel stressed out if I had to take forward any mortgage application and I trust the advice that Mara offers.

Miss L, Norfolk, July 2020
---
I have used Henderson Mortgage Solutions Ltd several times and have been very happy, the service given has been exceptional and always happy to help with any queries. I have recommended to colleagues and friends and some of these now also use Henderson Mortgage Solutions Ltd.
I will continue to use Henderson Mortgage Solutions Ltd in the future.
Very helpful, knowledgeable and always happy to answer any questions or queries.

Mr S, Norfolk, July 2020
---
Kate listened to my requirements and sourced the best product(It compared as better value that the other mortgages). She always responded quickly and professionally and helped in a way that I am sure I couldn't have achieved independently.
I was very happy and satisfied with the service provided.

Mr M Clifford, Quantity Surveyor, Canterbury, June 2020
---
Dealt with Mara several times already, and have already recommended her to several friends. Great service as always. Much appreciated. Fast responses and a great deal of patience with all of my questioning!

Mr and Mrs G, Norwich, June 2020
---
Mara has provided an excellent service and support from the start until the end. She was recommended by a friend and I'd certainly recommend Mara to my friends. There was great communication which included a fast and thorough response, with great knowledge of the market.

Miss M, London. May 2020
---
Henderson Mortgage Solutions Ltd kept me updated at every step, nothing was too much bother for them.

Mrs B, Kings Lynn. May 2020
---
Made my house purchase very straightforward.

May 2020
---
We cannot recommend Kate enough. She was extremely professional and gave us suitable options from which to choose. Everything was explained clearly and concisely. We wouldn't hesitate in using her again when needed for remortgages or purchases. Thanks again.

Mr and Mrs Lawrence, Fakenham, April 2020
---
We would highly recommend Kate at Henderson Mortgage Solutions Ltd. From the very first telephone consultation with Kate we could tell she was efficient and professional in her approach.
Nothing was too much trouble and helped us through what can be a stressful time trying to find the right mortgage to purchase our first home.
We are very grateful that Kate made our experience a happy one.
We can't thank you enough!

Mr and Mrs Newton, Fakenham, April 2020
---
Mara has been excellent throughout the whole process. We haven't had the typical journey to buying a house due to visa complications and purchases falling through. However, Mara has been patient, thorough and extremely helpful. We would thoroughly recommend her and have recommended her to a number of friends already.

Mr T and Mrs C, London, April 2020
---
Kate was extremely helpful and she explained everything thoroughly.
She went above and beyond for us and was flexible with her meeting times which helped us out a lot!
I would strongly recommend using Henderson Mortgage Solutions – they are fantastic!
We are extremely pleased with our mortgage, and as first time buyers we feel we were very well taken care of and guided in the right direction. They made the purchase of our property run smoothly and everything went through quickly because of their help.
We couldn't be more grateful for everything Kate has done for us!
Thank you!

Lewis Walter and Brittany Myhill, Fakenham, March 2020
---
Plenty of updates, great advice and lots of effort on our behalf to help keep things moving.
Most impressed with the Commitment to making sure things went through as quickly as possible and communication was excellent!

Mr M, Dereham, March 2020
---
Fantastic service from start to finish. A great local company!

Mr C, March 2020
---
Mara has provided an excellent service, giving me up to date information on a range of mortgages. This helped me make an informed decision on my future mortgage options.
I considered getting a loan but upon advice of Mara I found alternative options. I would highly recommend Henderson Mortgage Solutions due to prompt, efficient friendly service.

Miss D O'Callaghan, Teacher, March 2020
---
Kind and approachable but always highly professional. As a first time buyer I had a lot of questions but I was always reassured and never made to feel silly.
Most impressed with the detail of questioning leading to thorough and targeted advice.

Miss G Brown, Kings Lynn, February 2020
---
A very professional and competent service in what can prove to be a very stressful experience.
Personally I work abroad and it can be and indeed proved to be a veritable minefield.
Henderson Mortgage Solutions helped me through the difficult process, bringing things to a more than satisfactory conclusion where other lenders had failed.

Rob Breward, Engineer, Harpley, February 2020
---
This is the second time we have used Mara for our mortgage. Yet again she and her team did not disappoint.
Mara took care of everything, always on hand to help and advise. It was totally stress free and we highly recommend Mara and her Team.

Roz Hamilton and Chris Webb, Kings Lynn February 2020
---
Always there to answer my questions, so helpful before, during and after all arrangements put in place, lots of great after-care service and just a real pleasure and relief to know that I can call on Mara to help me whenever I need financial advice/assistance with my mortgage. She goes the extra mile for me and is a really helpful, friendly and personable lady.

Miss E, Norwich, January 2020
---
We approached Henderson Mortgage Solutions to find us a better deal for a remortgage on a rental property.
Mara found us a much better deal and together with Kate, they guided us through every step of the way. Answering the many questions that we had, making sure that all of the paperwork was completed correctly and pushing things along to ensure that completion was reached quickly and smoothly.
Their patience and understanding was immensely helpful and we could not have done this without them.
We could not recommend Henderson Mortgage Solutions highly enough.

Trevor and Andrew Graves, Holt, January 2020
---
Excellent service throughout the whole process. Kate was quick, efficient and professional, Thank-you for everything you did for us.

Michael Spinks and Shannon Warby, Fakenham, January 2020
---
Mara was extremely helpful and knowledgeable and answered all of our questions and concerns. This made for a stress free and easy experience.

Mr Hillier, January 2020
---
Mara explained my options clearly. All the way through I could call and ask questions, seek advice and talk through any concerns I had. I felt well supported and comfortable with my informed decisions.
Everything was clear. No jargon was used. I wasn't blinded with financial terms. Mara made every effort to be available to talk when I needed to. The consistency of having the one person made the whole process painless

Ms H, Norwich, January 2020
---
Excellent service and support. We felt that Kate really went above and beyond for us and took the stress out of buying our first home.

Mr T and Miss S, January 2020
---
We have used Mara for a number of years and each time vow that she is an absolute lifesaver!
Most recently she supported us through a tricky house sale and purchase which proved to be a testing time in our lives. Mara provided excellent advice throughout, continually pushed things along for us and remained positive at all times.
Both her and Kate were absolutely wonderful and it is factual to say we would not be settling into our lovely family home without them.
We are so very grateful.

Simon and Sophie Gould, Interior Designer & Energy Assessor, Harpley, January 2020
---
We changed our minds several times over which house to buy during our purchase process, paying deposits on a few properties and then deciding not to proceed, this must have caused problems for Kate our adviser but she seemed to take it all in her stride even though we must have made her roll her eyes on occasions. Kate was very professional yet approachable throughout the whole process offering valuable advice and finding us the best possible mortgage even though our financial circumstances where quite complicated.
Most impressed with Kate's understanding of our circumstances and her willingness to find us the best solution possible.

Mr and Mrs Reynolds, January 2020
---
Mara and Kate were excellent with my tricky mortgage application, and made the whole process simple from start to finish.
A definite recommendation from me!

Mr R Langridge,Builder, Downham Market, January 2020
---
The service and professionalism from start to finish was excellent and honest. I have already recommended a couple of friends to Mara. Being a complete novice to this type of thing Mara ensured that I wasn't made to feel silly with my questions and went through everything in so much detail that it all made complete sense. Her patience and expertise was so impressive and it made a daunting process easy and comfortable.

Miss C Gilbert, January 2020
---
Very accommodating to the needs and requirements of the client. Very friendly and approachable staff turn what could be a difficult and complicated process to navigate into something very easy to follow all the way through to completion.
Very impressed with the ease of the process.

Mr B Curtis, January 2020
---
Excellent experience, could not fault Kate who we dealt with one little bit, we were most impressed with how personal and valued we felt!

Mr R Thomson and Miss S Sturgeon, October 2019
---
Thank-you for such an easy process from start to finish.
Kate made the initial appointment at my home around my schedule. She was very thorough and advised me on more than just the mortgage.
I would have no hesitation on recommending Henderson Mortgage Solutions to anyone! Thanks again!

Mrs E Ayton, Norwich, October 2019
---
Thank-you for making the process of remortgaging so easy, smooth and stress free. It Couldn't have been better!

Miss K Jones, Business Coach, Edinburgh, October 2019
---
Mara and her team offer speedy, sound professional advice. Always efficient.
A true benchmark service which we would 100% recommend.

Mr and Mrs L, October 2019
---
The process was made easy. All contact was friendly and professional. I could rely on you to sort it all out.

Mrs J, Edinburgh, October 2019
---
Excellent service. We were kept well informed and supported throughout the process.
We would highly recommend this company!

Mr and Mrs T, October 2019
---
Kind, professional care despite me possibly being one of their most tedious cases!

Mr J, October 2019
---
Fantastic customer service. Very helpful and extremely pleased with the end result. Cannot recommend this company enough.

Mr J Rolfe, Kings Lynn, September 2019
---
I'd certainly recommend to anyone looking for a mortgage. Genuinely happy with the entire process and help we received.

Mr R Clarke and Miss E Reddington, Watton, September 2019
---
The level of service was outstanding, extremely reliable and professional in all areas. Henderson Mortgage Solutions Ltd will always be our first point of contact for any financial advice or requirement.

Mr S Buttriss, Kings Lynn August 2019
---
The service Mara provides is exceptional – fast, efficient and able to explain everything in an easy to understand way. I wouldn't hesitate to recommend her.

Mr C Seymour, Business Analyst, Kings Lynn, August 2019
---
Kate was a brilliant adviser to us throughout the course of our house buying process.
Being first time buyers there was a lot we didn't know, but Kate made sure we were aware of everything.
She made the whole process straight forward and we found her approachable to contact at many times throughout the process, with multiple questions that she was quickly able to answer and respond to.
We thank Kate hugely for all the work she did for us and cannot recommend Henderson Mortgage Solutions more!
Thank-you!

Mr O Shaw and Miss A Watts, Underwriter and Teacher, Dereham. August 2019
---
A Friend recommended Henderson Mortgage Solutions to myself following the purchase of his property and Kate was brilliant. She explained everything thoroughly in an easy to understand manner which was reassuring for a first time buyer.
Kate was on hand to help with any queries throughout the whole process and I have no hesitation in recommending them.
Thank-you for all your help and for the new home card!

Mr K Panks, Cable Joiner, Kings Lynn. August 2019
---
Yet again a smooth/stress free re mortgage, advice was put simply and clearly enabling me to make the right decision. Very efficient, wouldn't use another IFA.

Miss H , July 2019
---
I would and have recommended Kate at Henderson Mortgage Solutions to my friends and will definitely be working with you again. Professional, knowledgeable and fast to respond with any queries.

Miss S Dew, Norwich, July 2019
---
The service I received from Henderson Mortgage Solutions was second to none. Each stage of the process was communicated to me clearly so I knew exactly what to expect and when.
Mara and Kate are incredibly professional and I felt safe in their care, knowing that they would walk and talk me through the process.
I would only use Henderson Mortgage Solutions now and can highly recommend them to find your home.

Miss J Allen, Business Owner, Dereham, July 2019
---
I was provided with excellent service and communication. Every step of the process was explained fully and if I had any questions they were answered swiftly and in detail leaving me with no doubt that I was getting the best service available.

Mr Davies, Scotland, July 2019
---
Henderson Mortgage Solutions helped me with arranging a remortgage for my flat. Mara presented the information and the options to me in a clear, uncomplicated way. The whole process was very quick.
Mara is very knowledgeable about the best options and i genuinely felt like my best interests were at heart. I'll be using Henderson Mortgage Solutions when seeking a mortgage for my next property and also recommending to any friends or family looking to remortgage or buy a property.

Mr A Curtis, Business Analyst, Cambridge, June 2019
---
Nothing was too much trouble for Mara, she has been so helpful throughout the whole process. I will definitely be recommending her to other people in the future and would not hesitate using her again.

Mr Marks, May 2019
---
Kate was brilliant explained everything really well and was very thorough throughout the whole remortgage process! Would definitely recommend Henderson Mortgage Solutions Ltd. Thank you so much!

Mr E, Fakenham, May 2019
---
We are so grateful for all your help(including our false starts over the last few years!), your professionalism and lovely personality have made the process so much easier than it would otherwise have been.
We will not hesitate to recommend you (already have in fact) and will be in touch when it's time to remortgage!'

Mr and Mrs L, Swaffham, May 2019
---
My brother recommended Mara at Henderson Mortgage Solutions to myself following the purchase of his first property and I found Mara to be very clear in the advisory process that can be quite daunting for a first time buyer such as myself. Mara was always readily available to answer any questions, friendly, personable, professional and efficient. When we arrived at the house and saw the card she sent I thought that was a particularly nice touch. Will definitely recommend.

Miss N Davies, London, May 2019
---
Very pleased with the service we received, Mara was extremely professional and very quick to respond to all my emails. Mara has made the whole process very straight forward and explained everything clearly when helping us find the right mortgage for us.
As a first time buyer we were grateful for the clarity.
Would definitely recommend!

Mrs E Watters, Pattern Cutter, Norwich, May 2019
---
Mara made our mortgage application so smooth and stress free. With both me and my wife being self employed there were some extra requirements from the lenders. This coupled with a tight time frame imposed by the sellers made us concerned, but Mara was so calm and confident throughout and so sweet, helpful and reassuring with quick responses and phone calls that we felt very happy and calm (as calm as you can be when moving home!). Just as promised, she delivered results with loads of time to spare. We really can't recommend Mara and her team enough. Thank you so much guys!

Mr Campbell, Caterer, Snettisham, April 2019
---
I have worked with Mara for almost 10 years now and her friendly professional approach is both a pleasure and reassuring when dealing with sometimes, complex financial matters.

Mr and Mrs W, Sherringham, April 2019
---
We used Henderson Mortgage Solutions for our recent Buy To Let purchase. We are not straight forward customers as we have just formed a LTD company to purchase properties and are self employed.
Mara could not have been more helpful and accommodating with our requirements. Throughout the whole process Mara was extremely efficient and professional, offering her extensive knowledge of a range of excellent mortgage products. Her communication was always quick, effective and clear.
We would highly recommend Henderson Mortgage Solutions Ltd and will definitely be using Mara for further property purchases.
Thank you Mara for all your help!

Mr and Mrs Hoptrough, Costume Designer, Stunt Performer, Dereham, April 2019
---
Kate has provided me and my wife with an outstanding level of service throughout the entire process, she ensured we both fully understood everything that was presented to us and gave us the time to make our own decisions. Keeping us updated on all matters there was never a moment where we felt in the dark or ignored, She has made the whole experience extremely easy and stress free and we cannot thank her enough for everything she has done, extremely professional and incredibly helpful we have and will continue to recommend her at every opportunity.
Most impressed with how easy it was to understand all the advice that was given to us and how patient and professional Kate was throughout the whole process.

Mr and Mrs M, Marham, April 2019
---
I thoroughly enjoyed dealing with Mara who is a consummate professional and kept me informed every step of the way to a successful outcome.

Mr G, Fakenham, March 2019
---
Mara is exceptionally knowledgeable, efficient, fast on response and also very easy to deal with.
Most impressed with knowledge, speed of response, ability to convey complex financial matters in an easy to understand format.

Mr S, Kings Lynn, March 2019
---
My original consultation was with Mara and it was Kate whom dealt with my application and house purchase some months later. I found both of them friendly, courteous and professional at all times – both were happy to take the time to explain things and help make sure I made the right choices for me all along.
Kate regularly checked in and kept me updated throughout the process and never failed to call me back or follow things up on my behalf when needed.
"I would Highly recommend them and I'll be back!"

Miss L Mace, Fakenham, March 2019
---
As first time buyers, Mara has guided us the whole way through to make the whole experience as easy and straight forward as possible. Its obvious Mara is extremely professional and knowledgeable, which has taken a lot of pressure off what should have been a stressful experience.
"We could not recommend Henderson Mortgage Solutions more and will definitely use them again in the future!"

Mr F Rehulek and Miss K Kerby, Terrington St Clements, March 2019
---
Henderson Mortgage Solutions helped us secure a mortgage for our recent house purchase. The team were extremely helpful and made the process hassle-free. We are really grateful for everything they did!

Mr and Mrs Franse, Accountant, Snettisham, January 2019
---
Mara has been highly efficient and a pleasure to work with.
Impressed with the friendly way the whole process was progressed and the hard work they put in to get a satisfactory solution.

Mr and Mrs Harrison, January 2019
---
Kate was fantastic, she always had time to answer any of my questions and give me any advice. She always replied to me very quickly and got the remortgage though swiftly.

Mr J Birnie, January 2019
---
As always very pleased with the service and very helpful and clear!

Mrs C Laughton, January 2019
---
Mara has supported me with two mortgage processes and has always made the experience as straight forward as possible. One less thing to worry about when moving house.
Impressed with how a stressful decision becomes significantly less stressful based on Mara and Kate's advice and support.

Miss Z Moulson, London, December 2018
---
Easy to converse with, very helpful throughout! Good product knowledge. Good knowledge of my circumstances and advised accordingly.
No back tracking, just clear competent advice. Good case awareness, chased down any questions raised by me during the process.
Very keen and courteous service – difficult to improve!

Mr C, October 2018
---
Mara and Kate went above and beyond, in what was a difficult transaction.
They were always quick to respond to queries and were contentious in the approach to our sale.
I would highly recommend them to a friend.

Mr L Wright, Water Technician, Swaffham, October 2018
---
As first time buyers, we were unsure of where to start when it came to a mortgage.
Mara and Kate were incredible! Extremely friendly, professional, and always there to provide advice and updates throughout the process. Even when we hit snags with the lender.
Mara and Kate were able to make the process much less stressful than it might be otherwise have been.
I cannot recommend them enough!

Mr C Dowie, Firefighter, Wereham, September 2018
---
We found Mara and Kate to be so helpful throughout our house purchase. Nothing was too much trouble and the numerous questions we asked were answered promptly and explained if needed. We wouldn't hesitate to use them again and would 100% recommend them to family and friends.

Mr and Mrs J Page, Fakenham, September 2018
---
Kate and Mara at Henderson Mortgage Solutions were fantastic. They were very patient with all our questions as first time buyers and gave excellent advice. They kept in contact throughout the entire process and we wouldn't hesitate to recommend them. Thankyou!

Mr and Mrs D Cole, Bank staff, Ipswich, August 2018
---
Mara and Kate could not have been more helpful from the very beginning to the end. Excellent knowledge and fantastic service, I could not recommend them enough!

Miss K Thurlow and Mr D Hall, Kings Lynn, August 2018
---
We used Mara on our last mortgage after a recommendation from a friend and were very impressed. Hence we worked with her over last year as we looked for new house and agreed a mortgage with her help when we finally found a new home. Personable and Professional service!

Chartered Accountant, August 2018
---
Mara and Kate couldn't be more helpful when arranging our mortgage. From reminding us well in advance that our current agreement was soon to end, to keeping us updated as our application progressed. The service was faultless. Any query was met with a prompt response via email or phone, what ever suited us best.
We will definitely use the service again in the future – Thank-you!

Mr and Mrs Baldry, Property Manager, July 2018
---
We are very thankful to Mara Henderson the principal owner of Henderson Mortgage Solutions for her professional, responsive and honest work.
She takes her time to ensure you understand the entire process on closing a mortgage. She made herself available to us via any method of our choice- email, cell phone. We are very grateful for the good work.
We highly recommend Henderson Mortgage Solutions and have and will continue to recommend her in the future.

Mr and Mrs G Thorpe, Signwriter, Wisbech, July 2018
---
From start to finish Mara and Kate provided a professional and friendly service. They were both efficient (how refreshing to have people return your calls and provide information promptly and when they say they will!) and diligent, explaining and guiding us through the whole experience in a reassuring and transparent way. Thank you both.

Kate and Nick Young, IT Project Manager and Teacher, Little Dunham, July 2018
---
We have used Mara and her team for over 4 years. Their personal, professional and first class service has taken the weight off our shoulders in relation to our mortgage arrangements.
Mara provides sound financial advice and is always prepared to go that extra mile to find the best offers to suit our situation. In contrast to other companies/organisations – you always get a bespoke service with Henderson Mortgage Solutions.

Chris and Georgie, Letting Management, Hillington, June 2018
---
Mara made the whole process of re-mortgaging our 2 properties extremely easy. Highly recommend Henderson Mortgage Solutions if you want a stress free mortgage process, with a professional but personal service.
Nothing is too much trouble and responses to queries are dealt with promptly. Thankyou Mara.

Mr and Mrs Sherwood, Lowestoft, June 2019
---
Mara was fantastic with arranging our mortgage. She was reassuring, efficient and always replied to phone calls. I have already recommended her to friends and have every confidence in doing so.

Sarah, Estate Agent, Fakenham, June 2018
---
Mara and her team offer a professional service which I would highly recommend, compared to other firms. I felt the whole process was managed more effectively, I trusted they were taking care of everything and removed any stress from the remortgaging process.

Mr W, Cambridge, April 2018
---
Very professional lovely people. Pleasure to deal with, always on the end of the phone and so helpful. Would always recommend and already have.

Mr G, Kings Lynn, March 2018
---
An excellent service that made the whole process of remortgaging quick and simple.

Mr M, March 2018
---
This remortgage was the second time to use Henderson Mortgage Solutions and once again we were left very appreciative of their services.
The professionalism, customer service and communication of updates was second to none.
Nothing was too much trouble for Kate and Mara and their support through the process was once again invaluable- Thank You!

Mr and Mrs Gould, Gt Massingham, March 2018
---
We would highly recommend Henderson Mortgage Solutions to anyone (in fact we already have).
Mara and Kate were so lovely to talk to and explained everything so patiently. A joy to work with at a potentially stressful time. So glad we found you!

Mr and Mrs Chilvers, March 2018
---
Mara was extremely professional and courteous, but best of all was proactive in identifying and advising a new deal ahead of the expiry of my existing mortgage deal.

Mr F, February 2018
---
Truly Fantastic Service.
Mara and Kate were the shining light of our moving process, focussing on our personal needs and adapting to challenges that we came across.
A true representation of how customers should be dealt with that the estate agents and solicitors lack.
Already recommended Mara's services.

Mr J Carlton and Miss M Denmark, Swaffham, February 2018
---
There were so many snags and problems along the way, and each and every time, Mara and Kate were there to help sort things out for me, explain the various issues and advise immediately on what I needed to do. All my panicking 'phone calls and emails were always answered promptly and despite Henderson Mortgages having a large number of clients, the way I was treated always made me feel as if I was the only one, the service was that good and personal. It has been a very difficult few months and I couldn't have got through this without this company.

Mrs S Elmhurst, Norwich, February 2018
---
I was very pleased and grateful for the professional and personal service Henderson Mortgage Solutions provided.

Dr J Williams – Veterinary Surgeon, January  2018
---
I have always received an outstanding service from Mara Henderson, I have always been delivered a variety of products at the most competitive rates.

Mr A Plume, December 2017
---
Very professional, friendly and prompt service. Lots of the hard work taken out of the process for us, will be recommending to friends and family.

Mr and Mrs Bamber, December 2017
---
The service from Mara was excellent. She arranged our mortgage with the minimum of fuss and stress to us.

Mr K Hillier, December 2017
---
Henderson Mortgage Solutions have been amazing!

They went above and beyond my expectations of a mortgage advisor. I felt the service was personal to us and they generally wanted to help us get the best deal.

Definitely recommend Henderson Mortgage Solutions. Thankyou!

Mr and Mrs Colk – Firefighter Fakenham November 2017
---
We have used Henderson Mortgage Solutions on two occasions. Mara always offers an extremely professional service and always tailors the perfect solution to meet our requirements.
Always extremely pleasant and helpful and I would highly recommend her.

Mr and Mrs Doyle, Director, Wood Dalling, November 2017
---
Mara and Kate have been excellent in assisting us to sort out the mortgages for both our properties. Both times they have been extremely helpful, patient, friendly and very informative.  Mara is very knowledgeable about all types of mortgages on offer and is very willing to explain all parts of the process and to advise accordingly.

I would recommend using Mara to everybody – She is a lovely person and Kate is as well!  Extremely professional     and supportive and a pleasure to deal with!
Thank you both for all your help, Guidance and support – We are extremely grateful to you both.

Lidewei Simmons, Teacher, Hove East Sussex, October 2017
---
Having recently used this company for a remortgage I can honestly say I will never use a different Financial Adviser/Firm.

My Remortgage was not very easy due to issues with the solicitors but Mara and her assistant Kate kept me sane through a very trying process, without them I would have ripped my hair out!

Both Mara and Kate really took the weight off my shoulders as I had a lot going on besides this which both of them were greatly empathetic to.

Mara and Kate in my opinion are fabulous, they do as they say, keep their promises and are prompt and efficient in doing so. I was kept informed from start to finish and Mara was always at the end of the phone.

I will continue to use this company forever!!!

Miss S Hornigold, Police Custody, Norwich, October 2017.
---
We were introduced to Mara whilst we were buying a house in north Norfolk and Mara arranged a buy—to-let mortgage for us. Being based in Sheffield, it was important that we felt comfortable and confident with the service we received, which was managed from afar via e-mail and telephone. Mara and her team's friendly, professional and timely communication ensured that everything went smoothly.

We had no hesitation in approaching Henderson Mortgage Solutions again a few months later when we needed to arrange 2 further buy-to-let mortgages for products that were coming to the end of their fixed term rate.  Again, everything went smoothly and we are very happy with products and rates secured.

We have no hesitation in recommending Henderson Mortgage Solutions.

Mrs A Nolan, August 2017.
---
Would highly recommend Henderson Mortgage Solutions, we have used them for both our moves now and been very happy with the service provided.

Mr and Mrs O Boddy, Chef /Purchase ledger Clerk, Kings Lynn, July 2017.
---
Our Mortgage application was rather a complicated affair, not the normal run of the mill application, and Mara really worked hard for us, and eventually managed to sort us out and we would always use her in any future projects as she was extremely patient and helpful throughout!

Mrs C Sopp, Lawyer, Heacham, May 2017.
---
The service we received from Mara was very professional, prompt and very easy to follow. We would recommend her services to friends and family with no hesitation.

Mr J Pointen, Self Employed, Briston,  April 2017.
---
Henderson Mortgage Solutions have always gone out of their way to find us the best* arrangement available for us. We have felt looked after every step of the way from the initial set up, to now when they have found us an improved contract upon renewal.   'We have been a client of Henderson Mortgage Solutions for a number of years and we highly recommend them for first class service.'

Mr and Mrs A Rose, Retired, North Walsham, March 2017.
---
A Smooth and Professional process, Knowledgeable, Friendly and Efficient Team!! What more can you ask for??

Mr G Wyeth, Operations Manager, Kings Lynn, March 2017.
---
Pri and I were very impressed with the service provided by 'Henderson Mortgage Solutions'. The service was professional, efficient and detailed. Thank you so much for helping us buy our first house.

'We would not hesitate to recommend you to friends and family!'

Solicitor, London, February 2017.
---
We cannot fault Mara at Henderson Mortgage Solutions. Nothing was too much trouble, she went above and beyond our expectations from start to finish.

Mrs S Dennis, Admin, Heacham, February 2017.
---
Mara not only met our expectations but she also exceeded them. On meeting Mara for the first time she immediately made us feel welcome and at ease. She really took the time to get to know us as a couple which gave us confidence that not only our financial circumstances and goals were understood but our personalities were too. Her advice, knowledge and integrity was invaluable and we feel very fortunate to have had Mara in our journey into purchasing our first home. Maras expertise in answering any questions we had and the advice given was always clear, precise and she outlined the advantages and disadvantages of all scenarios.   Mara did not overwhelm us with jargon, rush us into making decisions or confuse us with information given. This not only showed real skill but highlighted to us that she wanted to support us in making the right decision. Mara would regularly contact us to provide updates which reassured us through the process. She also actively provided us with recommendations and suggestions to ensure we knew all of the options available to us.

'We cant recommend Mara enough and we are so grateful for her continued support since purchasing our first home. We are also very fortunate to have gained a friend throughout the process.'

Miss C Wright and Mr S Richardson, Heacham, August 2016.
---
Mara always offered us excellent advice and took the trouble to explain her reasons behind it in a clear and easy to understand way. She was very understanding of our busy lifestyles and made great efforts to fit in around our schedules. The service and support has been above and beyond what we could have wished for.

'I would not hesitate in recommending her to anyone.'

Mr B Slack, Teacher, Norwich, February 2016.
---
Mara did not just give excellent advice about our mortgage but provided guidance and support throughout the process. We could not ask for a better mortgage adviser. She even recommended an amazing solicitor!

'I have already recommended her to several of my friends.'

Miss R Turner, Clinical Psychologist, Norwich,  February 2016.
---
Mara, Justin and I just want to say a massive thank you for all you have done for us, we finally got there! We love our new home and it's all ours, yay!!

Mr and Mrs Turner, Kings Lynn, February 2016.
---
This is the second time Mara has assisted us with our mortgage and this time matters were more complicated but, as ever, Mara provided us with prompt and sound advice.

'Further, when there were difficulties with our transaction, Mara was able to speed up the process far quicker than our solicitor could.'Thanks for all your help.

Mrs E Broadley, Solicitor, London, January 2016.
---
Mara has helped make the mortgage research and application process as pain free as possible. Forever patient, she has listened to my endless questions and always provided comprehensive answers.

'She is a friendly voice and face and helps make the whole process easier, and dare I say, almost fun!'

Mr S Watts, Business Manager, Sheringham, January 2016.
---
My wife and I moved to Norfolk from the midlands in 2012. With us moving jobs, being self employed and moving such a long distance in the middle of the credit crunch we were finding it very hard to find a lender who would accept our circumstances. Mara was personally recommended to us at this time. She worked tirelessly, often communicating with us in the evening and at weekends to make sure our mortgage was organised in the time frames needed. I'm absolutely sure that without her hard work and dedication we wouldn't currently be living in our dream home. I couldn't think of somebody I'd rather have organise a future mortgage and would thoroughly recommend her to others.'

Dr D Saint, GP, Wymondham, January 2016.
---
Mara was friendly, approachable, helpful and secured the best possible deal* for us both quickly and efficiently.

'I would certainly go back to her again and could not recommend the service we received highly enough.'

Mr P McDermott, Occupational Therapist, Dereham, January 2016.
---
Mara Henderson advised myself and my wife on taking out a mortgage on a home we wished to purchase prior to selling our own.
Probably because of our ages, British Banks were not helpful but Mara arranged a mortgage with a Swedish Bank which has so far worked well.
Throughout, Mara thought laterally and kept us informed.

'I would go to her for future advice.'

Dr A Macnair, Retired GP,  Dereham, January 2016.
---
Mara put me at ease the moment I walked through the door. I have already recommended Mara and that itself speaks volumes. She is an asset to the company and I will certainly be using her services in the future. A lovely lady, thank you Mara.

Ms A Mortlock, Teacher, Dereham, January 2016.
---
In September 2015, Mara Henderson did a fantastic job arranging a new mortgage for our property. Mara was incredibly helpful throughout the whole process from the outset, nothing was too much trouble for Mara. Early in the process Mara provided my wife and I with a range of options which was narrowed down to the one product that suited our requirements. Thereafter, Mara managed the process through to completion, taking all the stress away that is normally associated with re-mortgaging.

'I would not hesitate to recommend Mara to anyone wishing to arrange a new mortgage.'

Mr P Wilkinson, Chartered Surveyor, Kings Lynn, January 2016.
---
Mara and Kate, Thank you so much for all your help from start to finish, you guys have been amazing. You made everything so easy for us and I'm sure we were a pain seeing as we had no idea what we were doing. From the bottom of our hearts we really can't thank you enough.

'We will see you when we have to re-mortgage.'

Mr J Guy and Miss A Lilley, Kings Lynn, November 2015.
---
Mara, thank you so much for all your amazing help, guidance and determination in getting us the money needed to buy our dream home!

Mr and Mrs Newell, Holt,  August 2015.
---
Thank you so very much for all your help and support you have given us with purchasing our first house. It was such a relief to have somebody available to explain everything to us and take us through the process of applying for a new mortgage. We are really busy decorating and getting ready to move in at the moment and can't wait to get settled into our first home! Thank you again.

Mr C Baker and Miss K Watts, Ely, May 2015.
---
Mara, thank you so much for all your kindness and help in arranging Mike's mortgage – we couldn't have done it without you! You must call in and see us when you're next passing!

Mr and Mrs Carter, Kings Lynn, August 2012.
---
I am writing to thank you for all your help, guidance and advice when recently re-mortgaging. I have been really impressed with the speed in which arrangements were made and the way you resolved problems. I am very grateful to you and your efforts in ensuring things ran smoothly are greatly appreciated. Many thanks again.

Police Officer, May 2012.
---
Mara, just wanted to say a massive thank you for all your help in sorting my mortgage out, you made it all very easy and your service was second to none. Rest assured you will be highly recommended to family and friends. Quite simply, you were fab! Thanks a million.

Miss J Higginson, Pensions Administration Manager, Norwich, December 2010